Property News
Wednesday, 03/09/2014, 08:50
Capital city housing markets have recorded best winter results in seven years
03/09/2014
The property market didn't cool down during winter with new figures revealing the best seasonal price growth in seven years.
According to the latest RP Data Hedonic Index capital city housing market recorded their strongest capital gain for winter since 2007.
Values were up by 4.2 per cent during the three months of winter, driven by strong growth in the Sydney and Melbourne markets.
Melbourne values jumped by 6.4 per cent, while Sydney values rose by 5 per cent.
The nations capital, Canberra also fought off the winter blues to deliver a strong result with its values up 2.5 per cent for the quarter.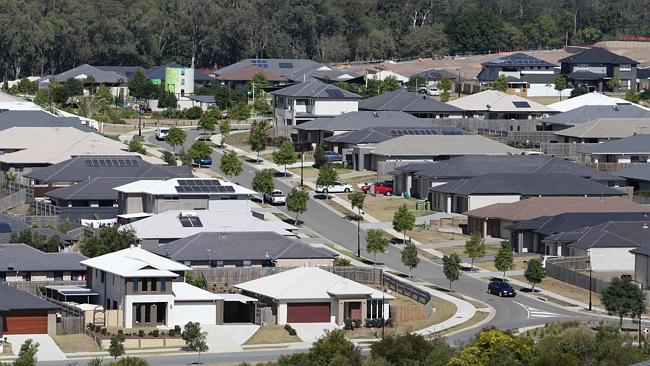 RP Data research director Tim Lawless said this result was driven entirely by the house market in that city.
It's unit market experienced a drop during the period.
The majority of capital cities experienced growth in values during the winter, although at more moderate levels.
Adelaide values were up 1.5 per cent, Brisbane, 1.3 per cent and Perth 1 per cent.
Darwin values dropped by 0.6 per cent and Hobart by 0.8 per cent.
The latest figures reveal that on a whole dwelling values are 10.9 per cent higher than twelve months ago.
Sydney is the most expensive city to buy in with a median dwelling price of $650,000, while Hobart is the most affordable with its median at $310,000.
Mr Lawless said he thought the momentum would have started to drop by now in the Sydney and Melbourne market but it continued to charge ahead.
He said there had been some slight slowing a few months before winter, but with consumer confidence up again the market had rebounded.
"To see them up by more than 5 per cent over the quarter is actually quite a surprise,'' he said.
Mr Lawless said growth in the remaining capitals was at a level you would expect.
"This time of the cycle and this time of the year there are no surprises there,'' he said.
"The growth rates outside of Sydney and Melbourne are much more sustainable.''
"We wouldn't expect a slow down in those markets, we expect them to gain some momentum, except for maybe Perth and Darwin. They have been through the peak of a growth phase already.''
Mr Lawless said with the recent price increases in Sydney the price difference between that capital city and Brisbane was now a bit more than 40 per cent.
"It just keeps on getting wider and wider,'' he said.
"Back in 2007 it was only about 5 per cent.'
news.com.au
Share: