Company services
Properties for Rent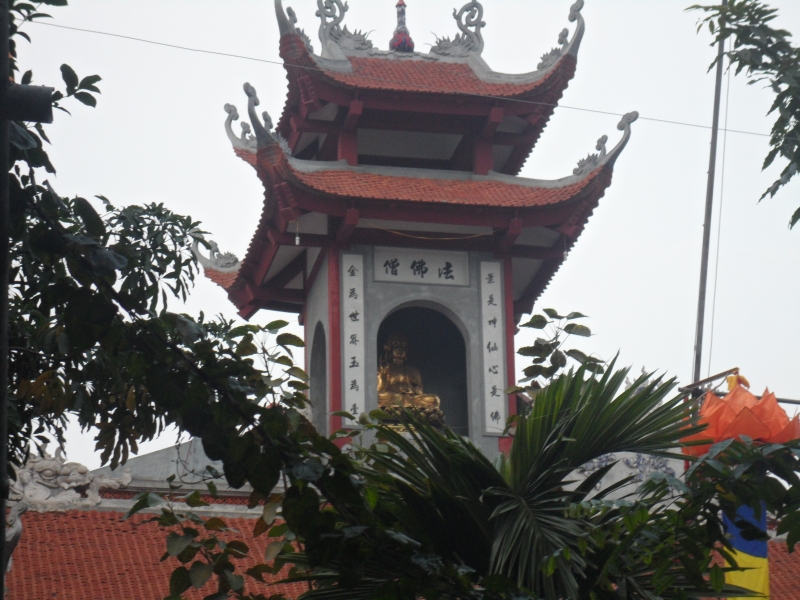 A pagoda nestled snugly between two other buildings on Hai Ba Trung Street.

The Thien Phuc Pagoda might be the best pagoda no one knows about, including many locals. It is the place you can go when you need to relax and reflect.

The Pagoda has everything you look for in a temple; turtle statues, warrior "Buddhas," fat Buddhas, many handed/headed Buddhas, a shrine to Ho Chi Minh, an impressive bell/drum tower, two stories with plenty of alters, monks hanging around, a very Asian look and, most importantly, it is free of tourists and quite often people in general.

Despite being located on one of the noisiest streets in Hanoi, it is relatively quiet. It is also very beautiful.

I would highly encourage others to go here if you are looking for an authentic Vietnamese temple experience that the Temple of Literature and the Tran Quoc Pagoda just cannot provide. I would also recommend this spot if you find yourself in need of some stress relief after battling traffic on Hai Ba Trung street or the surrounding area.
| | |
| --- | --- |
| | |