Advice and Tip
Friday, 05/09/2014, 10:38
How to Decorate a Studio Apartment
05/09/2014
Got a super-small studio apartment? Just because your square footage may be lacking doesn't mean your style has to be! There are actually quite a few tips and tricks to decorating a studio apartment stylishly…and smartly.
We've put together a guide of some basic ideas and strategies to help you make the most of your tiny apartment, no matter what your style or taste.

1. Maximized Use & Layout.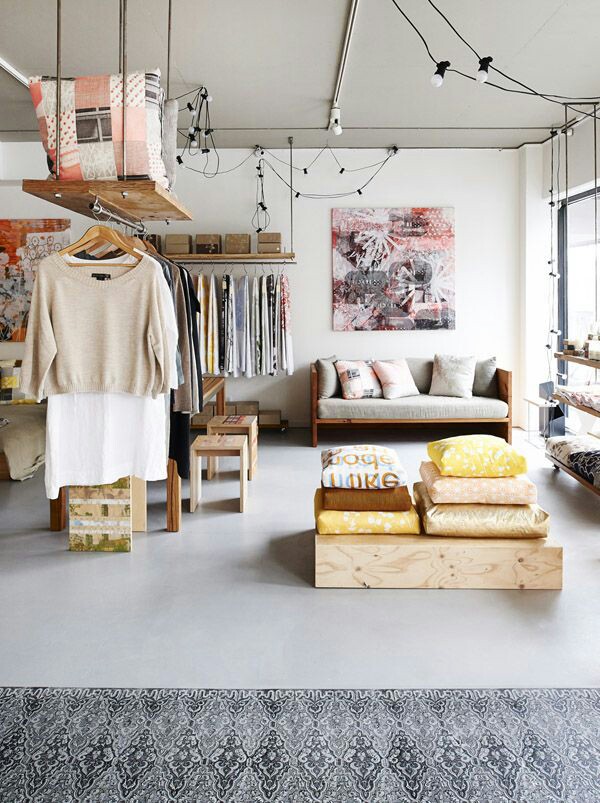 Throw some stools under an end table to pull out for extra seating when needed. Have a coffee table that doubles as great storage, or even a chair. Hang shelves from the ceiling. Leave plenty of walking space where possible to make the studio feel relatively roomy.
2. Neutral Walls.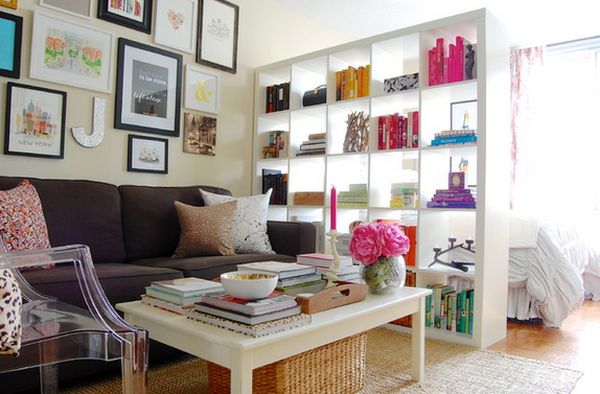 Neutral walls have an expanding effect – they seem to float away from the actual space itself, giving the small studio apartment a look that reads as larger than it actually is. Plus, they infuse the space with a warm sense of structure and balance.
3. Use Moveable Dividers.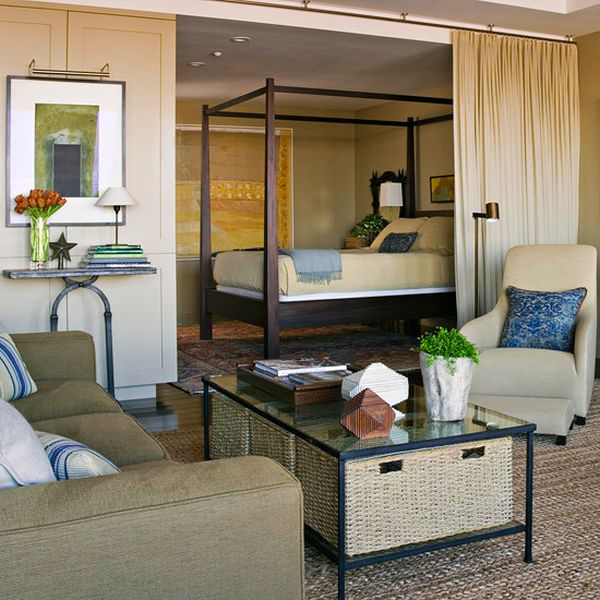 Allow the studio to serve as one large entertaining space or separate the "rooms" as per their function by incorporating creative dividers. Folding screens or ceiling-mounted drapes are great examples of this, taking up minimal space while not in use.
4. Daybed for the Win?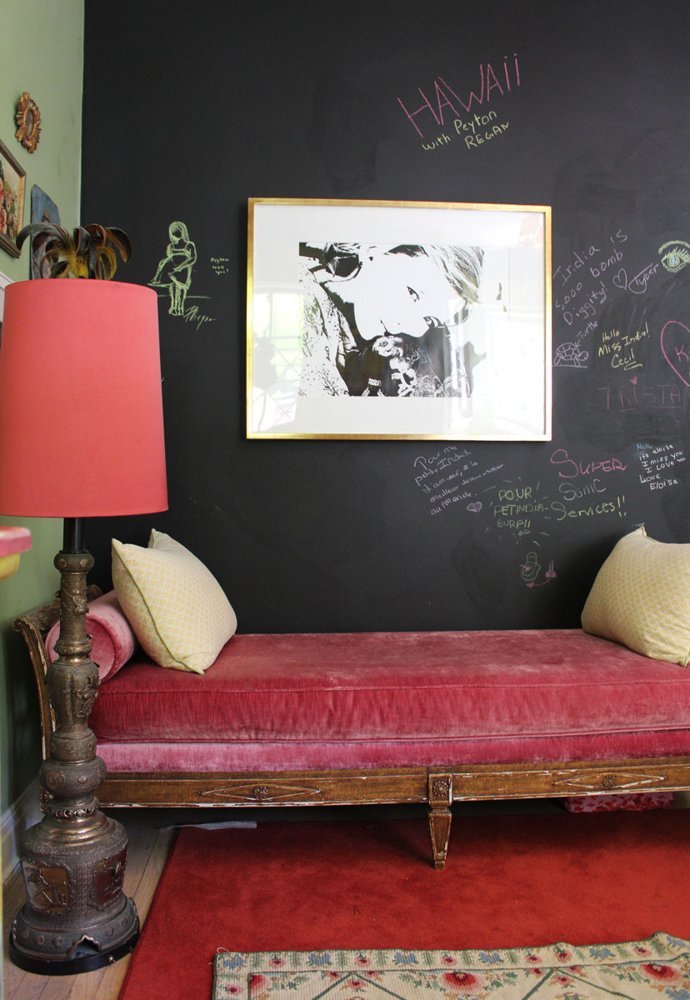 This one might be controversial. Some of us may shiver at the thought of using our beds as couches for every visitor who comes our way; others of us wouldn't give the matter a second thought if it saved some floor space. But using a daybed as the studio apartment's sofa is worth considering.
5. White Window Treatments.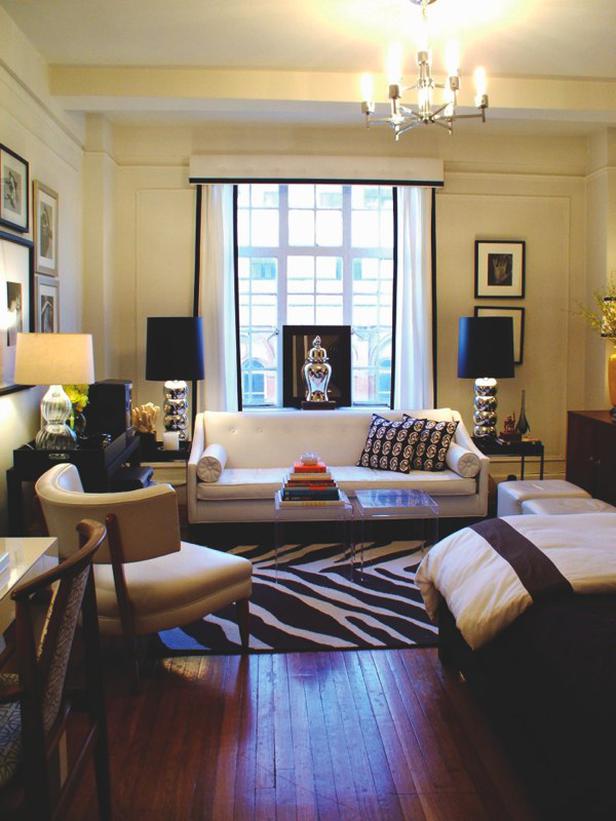 Bright white window treatments surrounding a naturally lit window will enhance the light, airy feel of the smallest of studio apartments. (Or leave the windows bare altogether.) This makes the entire space feel more spacious.
6. Pragmatic Alternatives.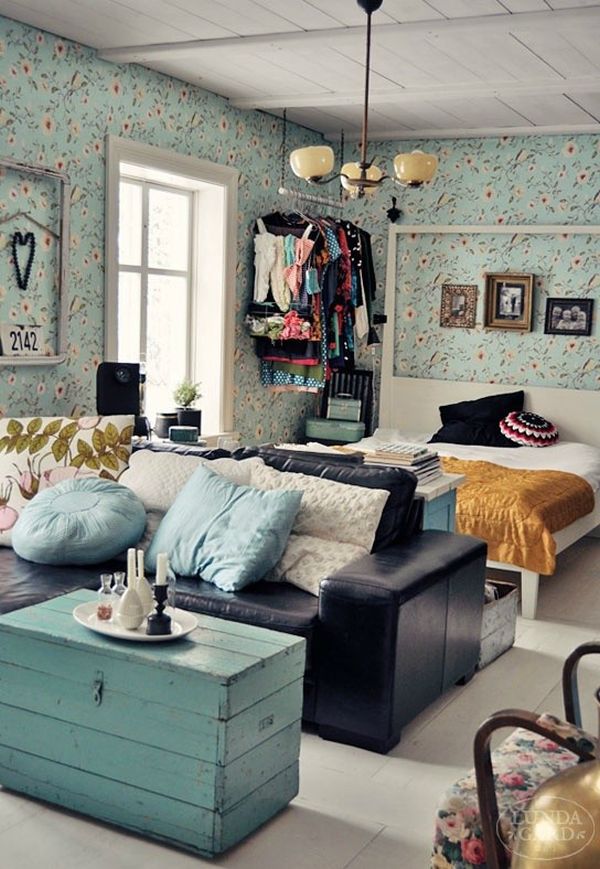 Sure, there's no room for a closet in your tiny apartment, but that doesn't mean you have no place for your clothes. Think outside the box – like a colorful "headboard" made out of (drumroll, please) your hanging clothes! Genius. Two birds, one stone.
7. Small Yet Comfortable Furniture.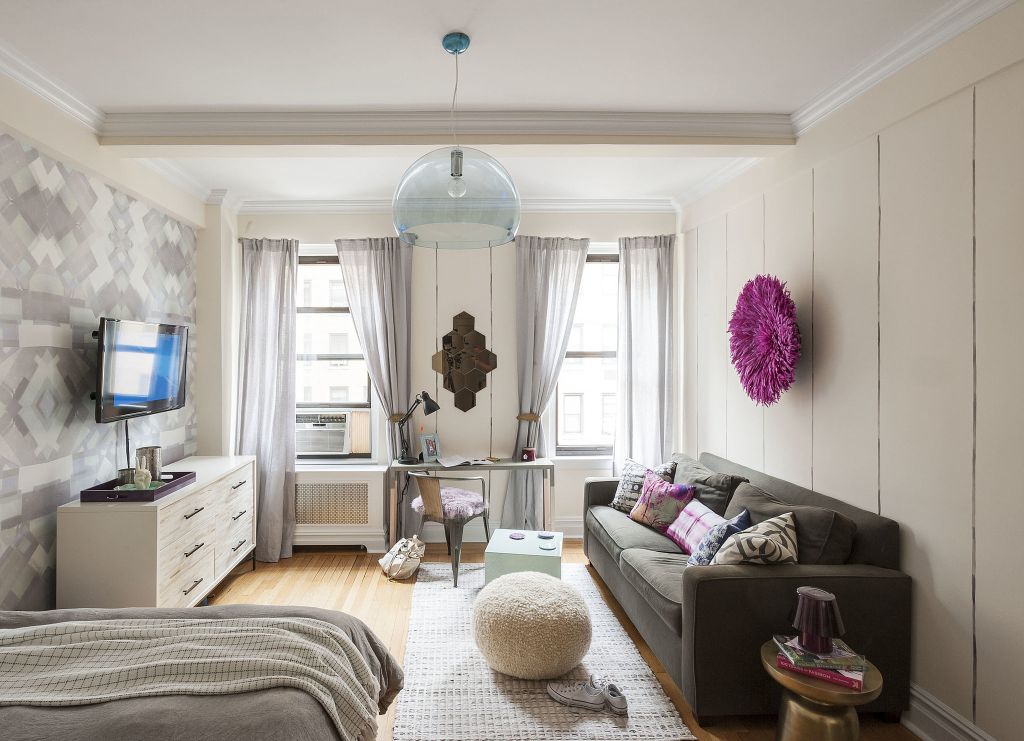 Down-sized pieces, such as a loveseat instead of a sofa, or backless barstools instead of the full monty versions, will go far in providing comfortable and sufficient seating without taking over the whole studio.
8. Splashes of Bold Color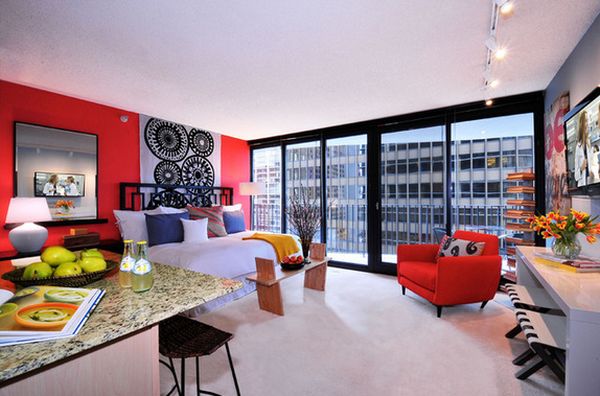 Don't be afraid to create an exciting, happy space in a studio apartment. In fact, smaller spaces might benefit the most from an eye-catching splash of cheerful color.
9. Edit the Unnecessaries.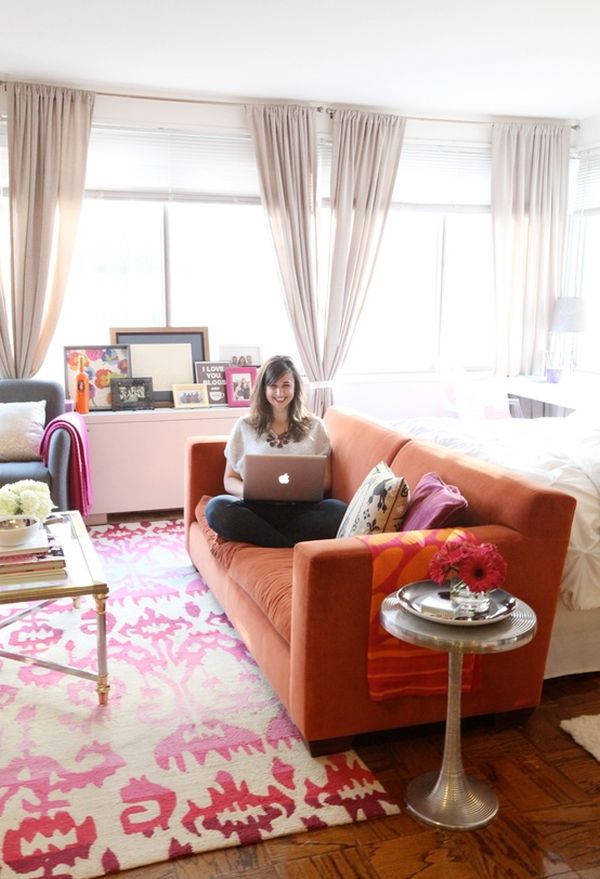 Sure, a home office, slash, desk would be nice, but is it an absolute necessity in a studio apartment? Consider what space-consuming areas could go, then go an alternative route. (Yes, a comfy couch makes a perfectly accessible "office" space – it's all in how you look at it.).
10. Chic Black & White.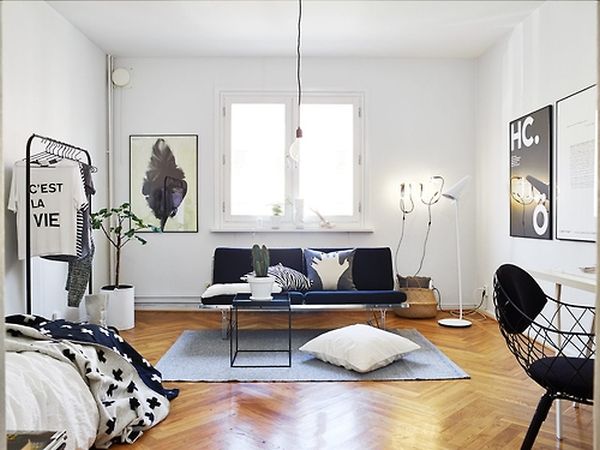 The classic color combination, black and white, is the perfect urban-esque palette to create a sophisticated space in a very little footprint. It's useful to maybe throw in one colorful accent, just to break it up a bit.
11. Double-Duty Dividers.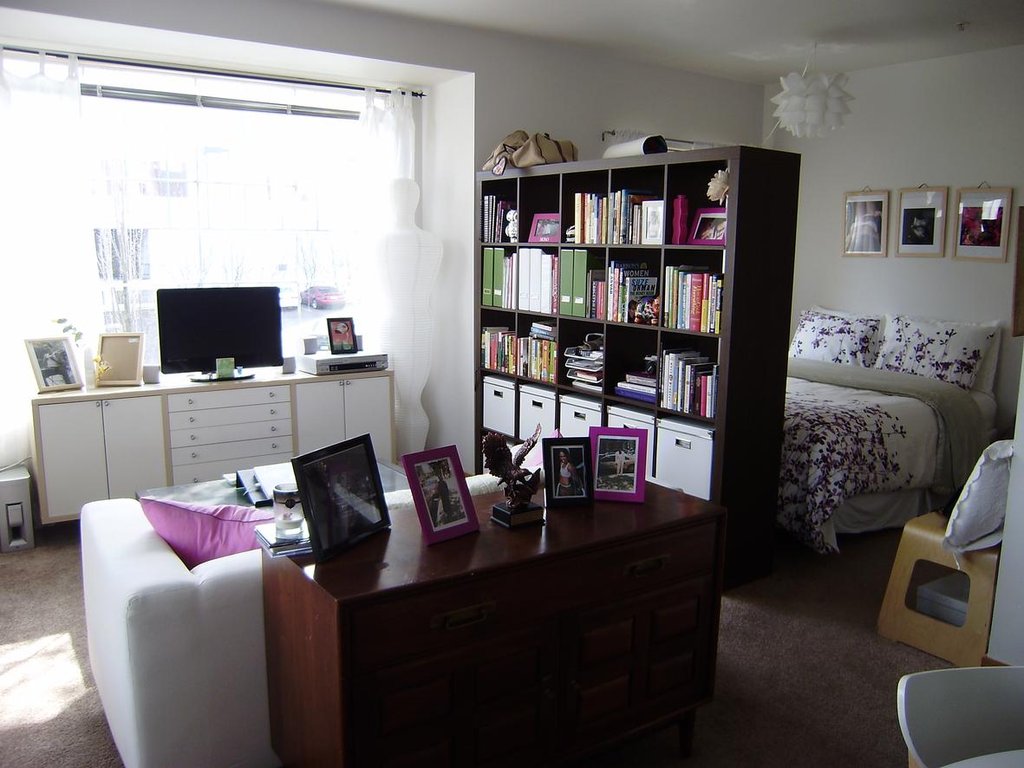 Strategic furniture placement is the name of the game when decorating a studio apartment, and you're going to have to distinguish between rooms somehow. May as well make those dividers earn their keep – a bookcase, for example, provides great storage and space separation.
12. Downsized Lighting Pieces.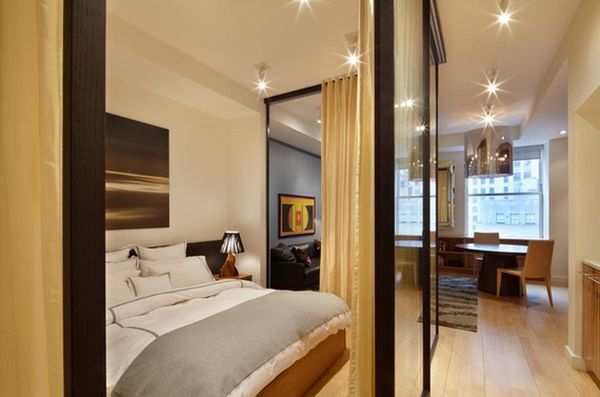 The physical size of the lighting fixture has nothing to do with its capacity to provide light, so it's best in small spaces like a studio apartment to pick smaller scaled lights. Recessed lights or wall sconces are great options because they take up zero floor space.

13. Emphasize Higher Ceilings.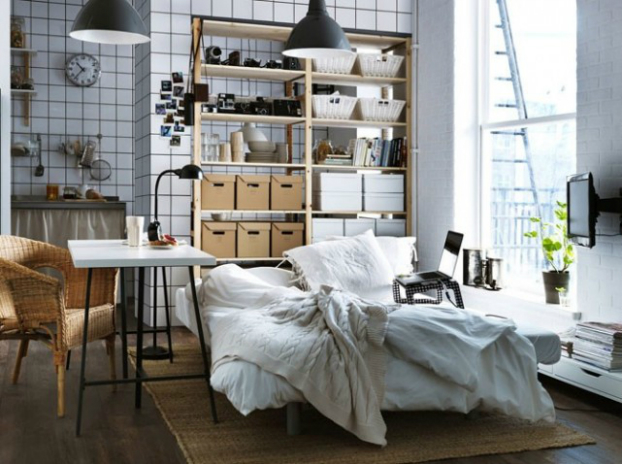 If your studio apartment has an industrial vibe to it, or if it has higher-than-normal ceilings for whatever reason, capitalize on this. Hang interesting lighting fixtures or use interesting wall art to draw the eye upward. The extra space overhead, although it does nothing to physically alter the studio apartment's actual footprint, feels so much more spacious than traditional height ceilings.
14. Black & Metallic Accents.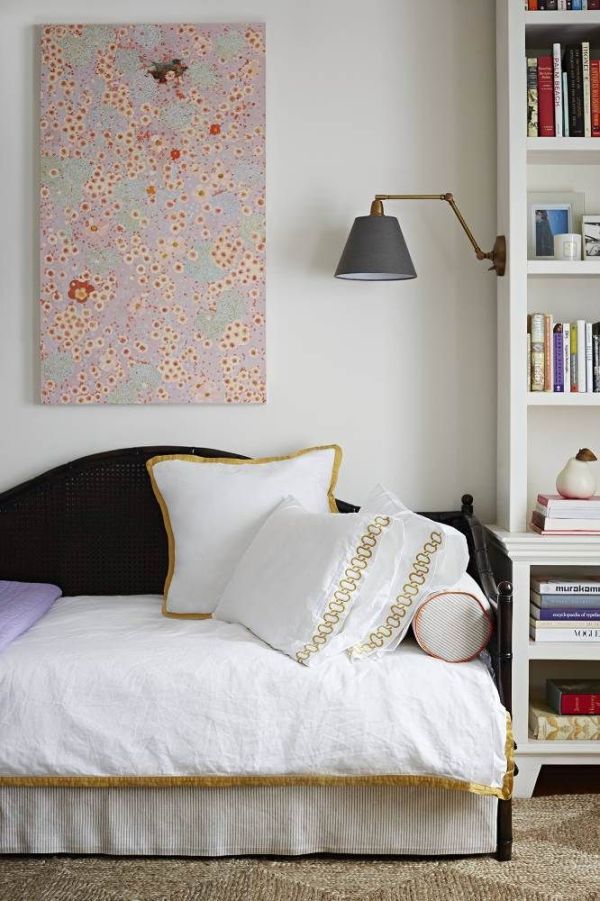 Add to the crispness of the style and make the absolute most of your decorating real estate, as small as it may be.
15. Funky Details.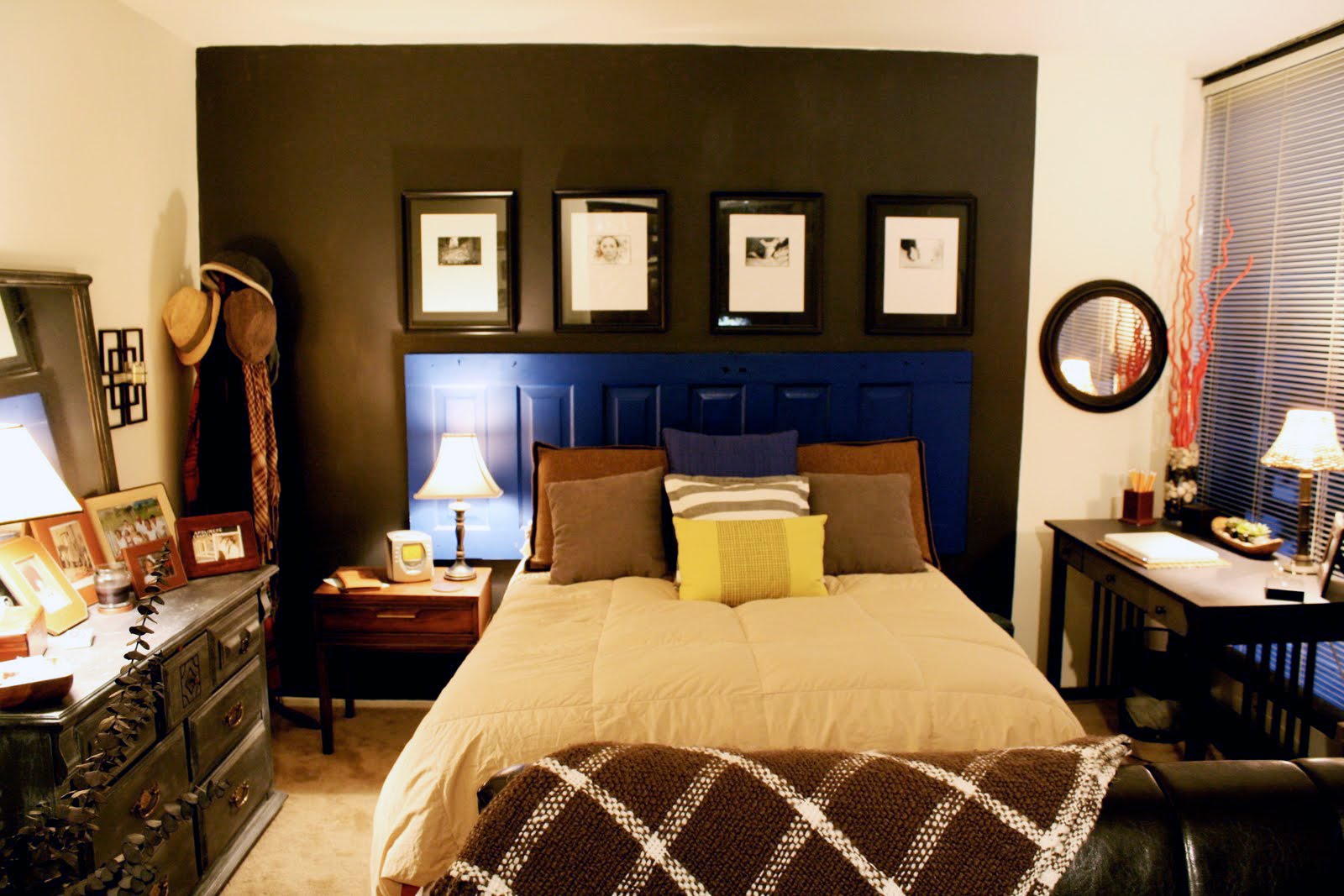 Eye-catching wallpaper or quirky accent pieces (cobalt blue door as headboard, anyone?) may not do much to visually expand the studio apartment, but they will do wonders in creating a vibrant, energetic, and magnetic space.
homedit.com
Share: