Property News
Friday, 29/08/2014, 17:21
Pending Sales of U.S. Existing Homes Increase More Than Forecast
29/08/2014
Contracts to purchase previously owned homes rose more than forecast in July, a sign of renewed momentum in residential real estate.
The pending home sales index gained 3.3 percent after a 1.3 percent decrease in June that was larger than initially reported, the National Association of Realtors said today in Washington. The median projection in a Bloomberg survey of economists called for the index to advance 0.5 percent.
A pickup in hiring, rising property values and historically low interest rates are lifting home sales and prompting builders to break more ground. Faster wage growth and easier access to credit would give a bigger boost to the market.
"Housing is on a gradual glide path of improvement," Gennadiy Goldberg, TD Securities USA LLC, said before the report. "If you had more wage growth people would be more inclined to buy homes."
Estimates in the Bloomberg survey of 37 economists ranged from a decline of 0.5 percent to an advance of 3 percent.
The recovery is showing signs of gaining momentum, with jobless claims (INJCJC) near their lowest levels since 2007 and the economy expanding more rapidly than previously estimated. Gross domestic product grew at a 4.2 percent pace in the second quarter, the Commerce Department reported today in Washington. Claims for unemployment benefits dipped to 298,000 last week, Labor Department data showed.
For housing, purchase contracts fell 2.7 percent in the 12 months ending in July after a 4.7 percent annual decline in June that was bigger than previously estimated, today's NAR report showed. July marked the 10th month of year-over-year declines.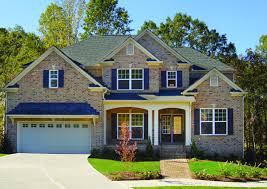 Sales Index
The pending sales index was 105.9 on a seasonally-adjusted basis. A reading of 100 corresponds to the average level of contract activity in 2001, or "historically healthy" home-buying traffic, according to the NAR.
Pending sales rose in three of four regions, up 6.2 percent in the Northeast, 4.2 percent in the South and 4 percent in the West. Purchase contracts fell 0.4 percent in the Midwest.
"Steady job additions to the economy are helping family finances and giving them added confidence to enter the market," NAR chief economist Lawrence Yun said in a statement.
Economists consider pending sales a leading indicator because they track new purchase contracts. Existing-home sales are tabulated when a deal closes, usually a month or two later.
Those re-sales picked up last month, increasing to a 5.15 million pace, the best showing since September, according to data from the National Association of Realtors. Construction also rebounded, with starts climbing 15.7 percent to a 1.09 million annualized rate.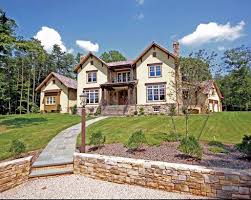 New Homes
At the same time, contracts on new homes fell unexpectedly in July to a 412,000 annualized pace, their weakest level since March, the Commerce Department reported earlier this week.
The slow progress is frustrating builders, lenders and real estate agents, many of whom thought 2014 might be a break-out year for the housing recovery. Agents are hampered by a low inventory of properties for sale and lending restrictions that have held back buyers, said Margaret Kelly, chief executive officer at Re/Max Holdings Inc., a national brokerage based in Denver.
"The biggest difficulty they have right now is obviously low inventory," Kelly said on an Aug. 13 earnings call. "Despite the fact it's starting to grow again, what we see within those inventory levels is there's still a lot of homes that, I hate to say, are undesirable. And so when you take those out, it makes the inventory even tighter."
The average rate for a 30-year, fixed mortgage was 4.10 percent in the week ended August 21, down from 4.53 percent at the start of the year, according to Freddie Mac in McLean, Virginia.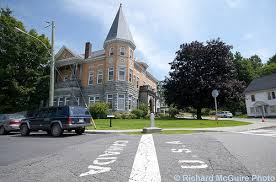 Bloomberg
Share: